Almost missed this in the excitement that surrounds summer and such a wet day on Sunday. However I still managed some places on Saturday and today. First up - Caroline Gardens Chapel which was the chapel of the former Licensed Victuallers Benevolent Association almshouses in Camberwell. The Licensed VIctuallers moved out in 1959 and the estate was sold to the Camberwell Metropolitan Borough Council for use as social housing. The chapel fell into decay and is not much more than a hollow shell although some good stained glass and monuments remain.
Next up was St Giles Camberwell, a church built to replace an earlier one destroyed by fire by George Gilbert Scott in a very pure gothic style. The beautiful Victorian window positively gleams in the morning sunlight. After the war work was carried out by Sir Ninian Comper (satirised by Osbert Lancaster as Sir Septimus Ogive who died of apoplexy after his design for an Early Gothic airport was rejected by the council).
The Fire Brigade Museum was worth visiting - once - and the rooms lived in by Captain Shaw (of Iolanthe fame) were on display although they are not usually open. The museum is housed in two late Georgian terraced houses.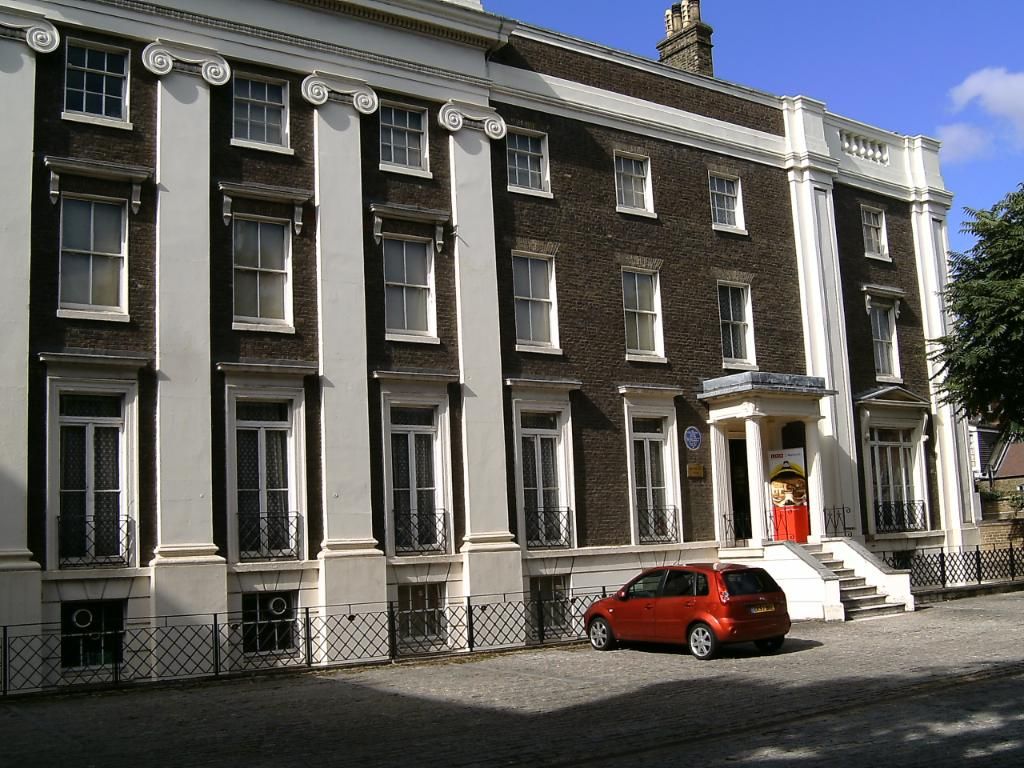 The Cinema Museum in the old Lambeth Workhouse where pictures were permitted but filming was forbidden was also a point of call. The Museum was in the administrative block of the former workhouse. I actually used to work in Lambeth Hospital (which the workhouse became but this has now been demolished and luxury flats built on the site.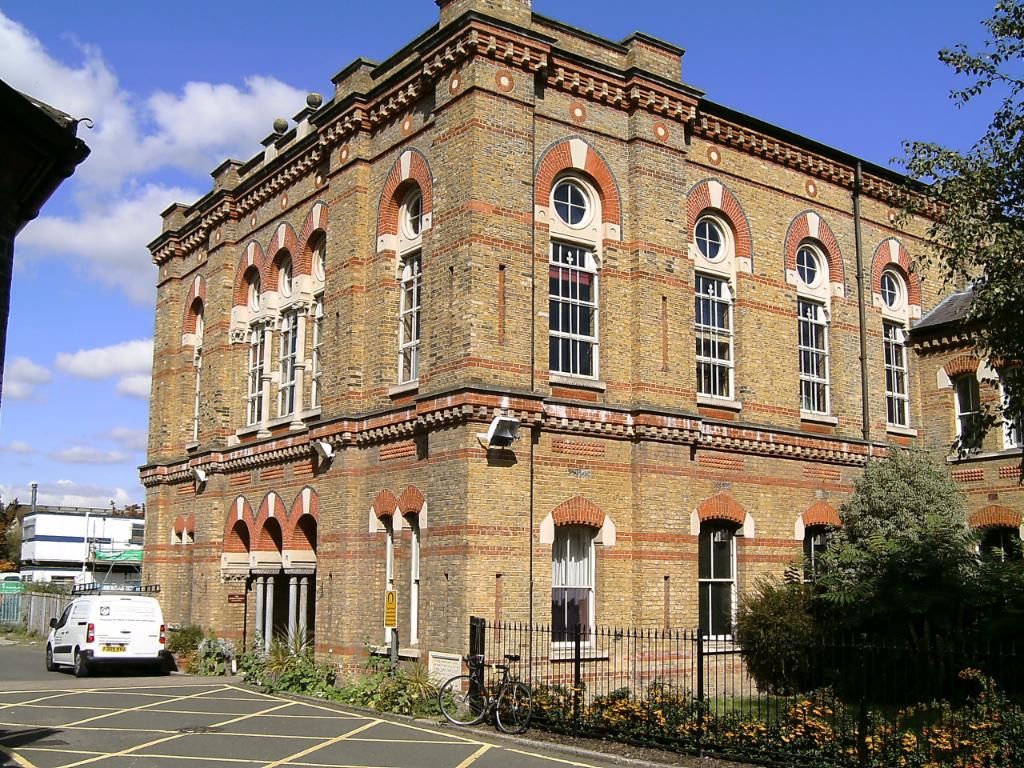 I also called at The Siobahn Davies Dance Studio. No pics sorry but quite a nice space with a wiggly roof. And that's all you can say about it really - it has a big room and a bigger room.
Morley College has murals from the 1960s in the canteen based on the Canterbury tales. This picture shows the mural based on the Miller's tale
On a very wet Sunday I visited the East London Central Synagogue in Nelson Street Whitechapel where the President gave us a wide ranging talk on the history of the synagogue and judaism in general. I was glad to be wearing a hat. The Synagogue had been built in an archaic style in 1923 and we even got to see the inside of the ark.
Limehouse Town Hall has seen better days with ivy growing over the windows and into the gents toilet. I also went to the Limehouse accumulator tower and had a long lecture on the use of hydraulics and the power of water, somewhat ironically in the pouring rain. Both me and my companion were losing the will to live by this point. When we went up the tower it was good to get a new perspective on Limehouse. All in all not the best open house weekend I've had but a good one in a summer that has been rather overshadowed by other events.